See also student of the month certificate

Change the Template
Add Image and/or Logo
Edit/Add Text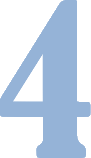 Download/Print/Save
Select the stickers. You can click on your selection to change the color.
Select a background and clipart by clicking on "select background" and then select any image.
To add clipart, click on the back button to go back to the categories.
Select clipart and drag it to wherever you would like it to appear.
Edit text. You can change the font and all the text. You can also add your own text and/or images.